The government has been slammed by an MP over its dogmatic attitude to the revised Investigatory Powers Bill, which incorporates the so-called Snooper's Charter.
The Greens' Caroline Lucas, one of the few MPs to oppose the Bill, claims that while Home Secretary Theresa May has listened to objections from the House of Commons, civil liberties campaigners, and the IT industry itself, she has taken little action in answer to the criticisms.
She told UCInsight, "Despite claims from the Home Secretary that the government has listened and learned, its latest proposals do not offer proper protection against unwarranted surveillance.
"The proposed blanket collection and retention of personal data is a breach of fundamental rights; there's insufficient clarity about the role of the Investigatory Powers Commissioner; and any legislation of this nature should include regular evaluation, including to ensure it reflects the most up-to-date evidence."
The government has announced a review of its proposed powers, but Lucas has added to the mounting criticism of how that review will be implemented. She said, "Appointing a former Director of Technology and Engineering at GCHQ to be one of the three people looking into our surveillance laws doesn't fill me with confidence. On the contrary, it suggests the whole thing is likely to be a stitch up.
"It's encouraging that the Home Secretary has recognised the problems with bulk retention powers, but I am not wholly persuaded that the announced review, reporting in the summer, will address the important questions that need to be answered.
"When governments want to undertake large-scale infringement of the individual's right to privacy – for example, by allowing records of all our communications to be kept as a matter of course – we need effective scrutiny more than ever."
She added: "If this review is genuinely aimed at enabling such scrutiny, and allowing the development of an evidence-based approach to surveillance, the Home Secretary needs to guarantee that the process will be fair – and she really ought to be halting the further progress of the Investigatory Powers Bill until we know the outcome of her review."
The revised Investigatory Powers Bill is flawed and misguided, will have the reverse effect of its claimed purpose, and is driven by an apparent belief that context-free data can reveal criminal intent [see this standalone report for more on this]. Significantly, many technology and communications companies oppose the plans, not least because they will be pushed into the frontline of enforcement, putting their own customer relationships and data protection policies at risk.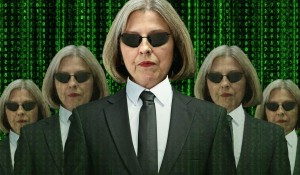 As separate private enterprises, IT suppliers' responses will inevitably be piecemeal and inconsistent, while the recent hack of TalkTalk, which compromised the data of thousands of accounts, demonstrated that many service providers are ill-prepared for the task. If the Bill becomes law, it will be open season on citizens' browser histories and private communications: a rise in cybercrime, in fact.
More, if the proposed transatlantic trade deal, TTIP, is approved then it will give any transnational corporation the power to sue the UK government if their business, reputation, customers, or products are in any way compromised by the Bill's technical requirements and obligations.
Multibillion-dollar lawsuits are a real possibility. Apple's tussles with the FBI and Microsoft's recent decision to sue the US government over private data requests are evidence that IT suppliers will defend their products, services, and business models against state intrusion. Earlier this year, a number of major IT companies formed a coalition to fight government surveillance.
While tech companies currently have little choice but to pay lip service to Whitehall's plans, many are now actively pushing their customers towards the use of encrypted communications in order to strengthen their privacy and data security. This alone suggests that the Bill may end up being an expensive waste of time. The estimated cost has already soared from £150 million to over £1 billion. The final cost could be ten times higher than that.
The potential Brexit adds another dimension to the debate, as if the UK leaves the European Union this will strip away many citizen protections and rights, along with essential judicial oversight.
With the EU's incoming General Data Protection Regulation, which is designed to strengthen and unify data protection across the continent, a Brexit could leave the entire UK data protection environment in turmoil. Factor in the British government's surveillance powers coming into effect soon after, and it is hard to see why anyone would see the UK as a safe place for digital business.
MPs had another chance to vote on the Investigatory Powers Bill earlier this week, and the Greens' Lucas was – again – one of only a handful of MPs to oppose it. "I was deeply disappointed that Labour MPs abstained on block and did not join me in opposing the government's plans to snoop on you," she said.
"Earlier this week, I also backed a number of amendments to try to improve the legislation if it does pass – which, sadly, is very likely, given only a small number of MPs have been prepared to speak out in opposition."
She has previously said that it is already too late to stop the Bill from becoming law.
One amendment won by opposition parties this week was to exempt people from any surveillance caused by their membership of a trade union, but the fact that this had to be won as an exemption is surely evidence of legislation that could be highly political in purpose and execution. History has proved time and time again that surveillance powers in the control of dogmatic, ideology-driven governments will always be used for political ends.
The Bill is now being considered by the House of Lords.